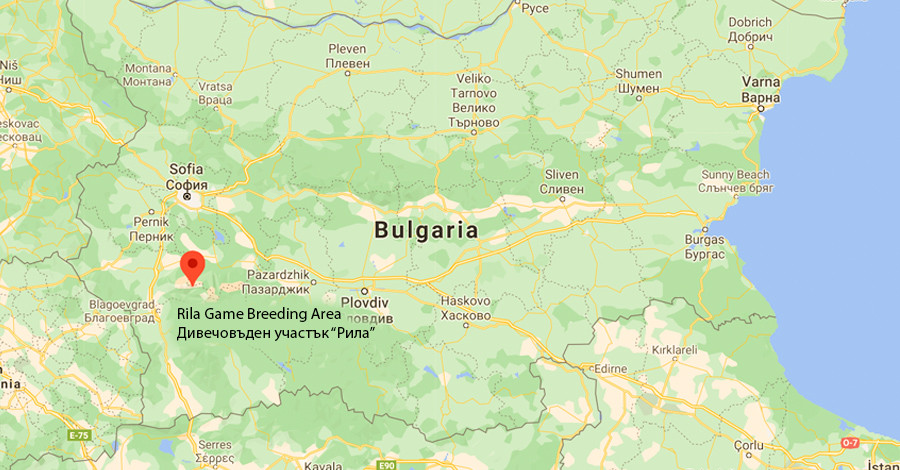 Location
Rila Game Breeding Section
The Rila Game Breeding Area is situated in the Rila-Rhodope Region, at the Samokov State Forestry. It is managed by the company VI Hunting OOD. Rila State Institution includes 5 hunting grounds: "Dark River", "Kalbura", "Ovnarsko", "Kraishteto" and "Beli and Levi Iskar".
The total area is 5020.8 ha, incl. 4552.5 ha of forest territory and 468.3 ha of agricultural territory.
In terms of climate, Rila State University is located entirely in the temperate continental climate sub-region of the European continental climate zone. These conditions are a favorable prerequisite for good development of a variety of game - wild boar, chamois, roe deer, deer, wolf, fox, jackal, capercaillie.
Rila State University offers the main types of hunting, approved by the Ministry of Agriculture and Food, with perfect organization and professional support.